---
MODELISME EN ACTION
---
FW-190D-9 - TAMIYA 1/72
This was my first Tamiya model build. I was exited to try to build a model that modelers have been considering a perfect fit model. In fact, at least for me, it was he case and no putty was needed.
The box.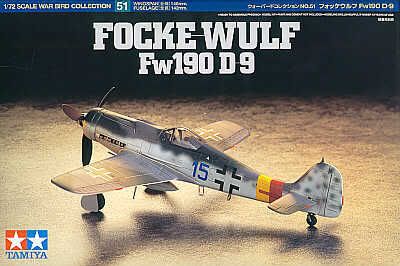 Some extra parts I will use on this build.
Resin wheels.
PE parts from PART.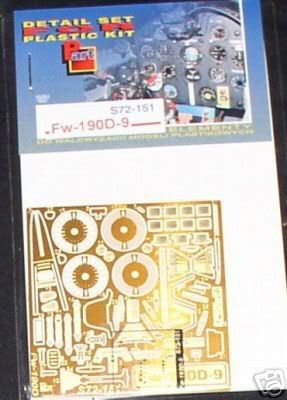 Cockpit extra parts.
I will use the Aeromaster decals and do the 'blue 2'. Also I will use some stencils from Super Scale.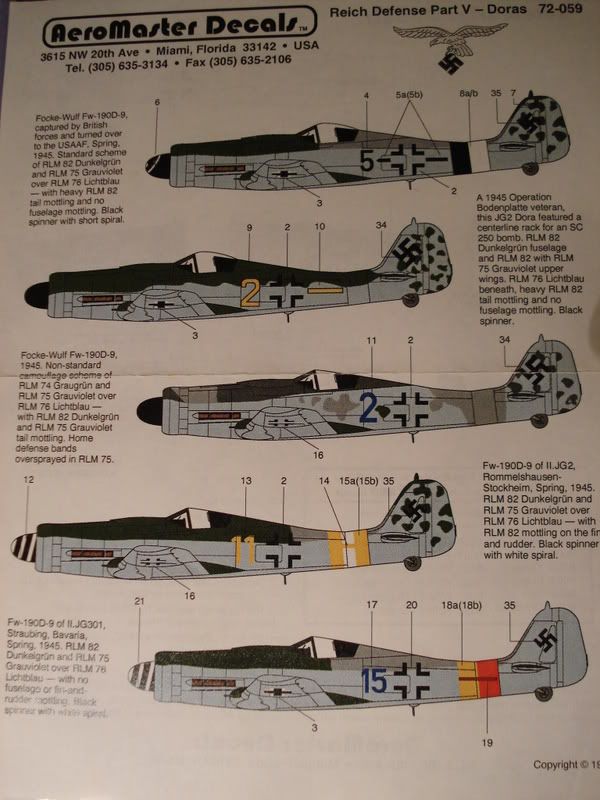 The wheel bays are originally closed. On the real machine they were not like this so I removed part of the cover panels.
After the remotion they look like this. I also have added part of the rear structure and opened a second ejection hole that was originally missing.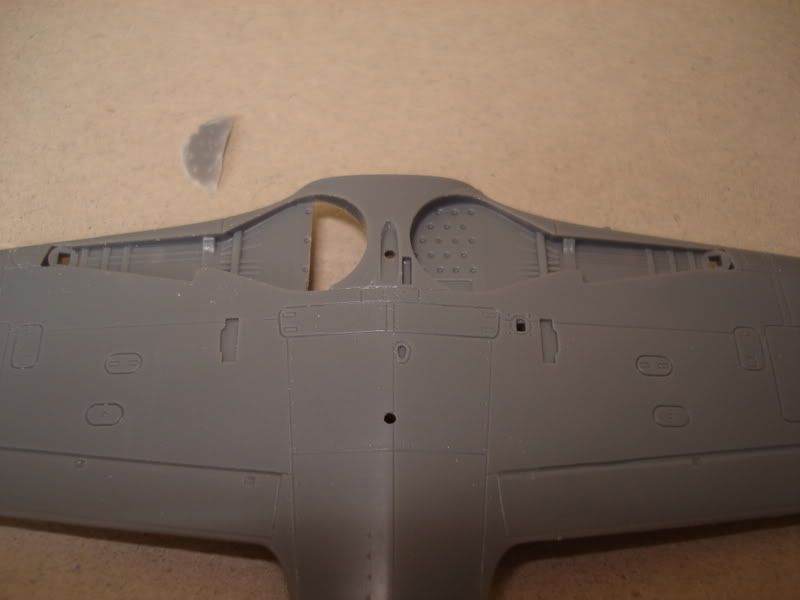 Here the construction of the rear part of the JUMO 213 engine.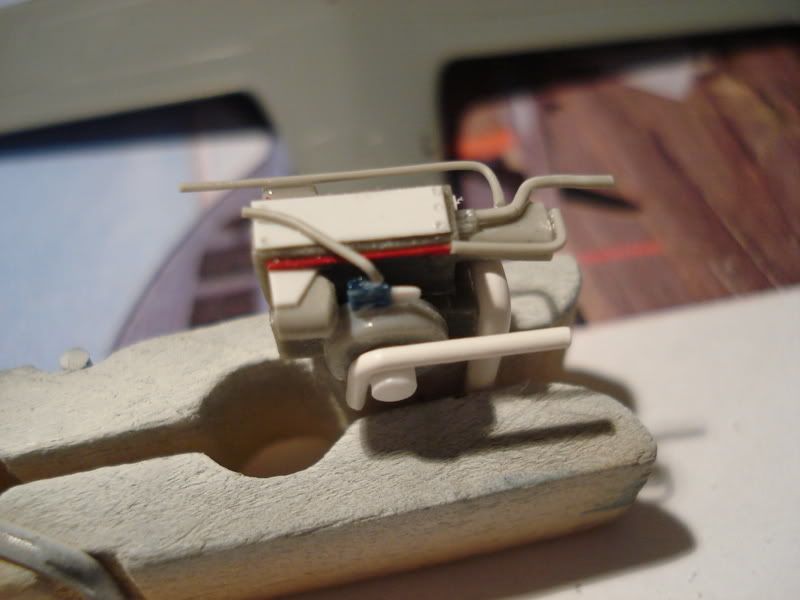 I painted the engine using as a base an Alclad color, then I have applied a dark was on it.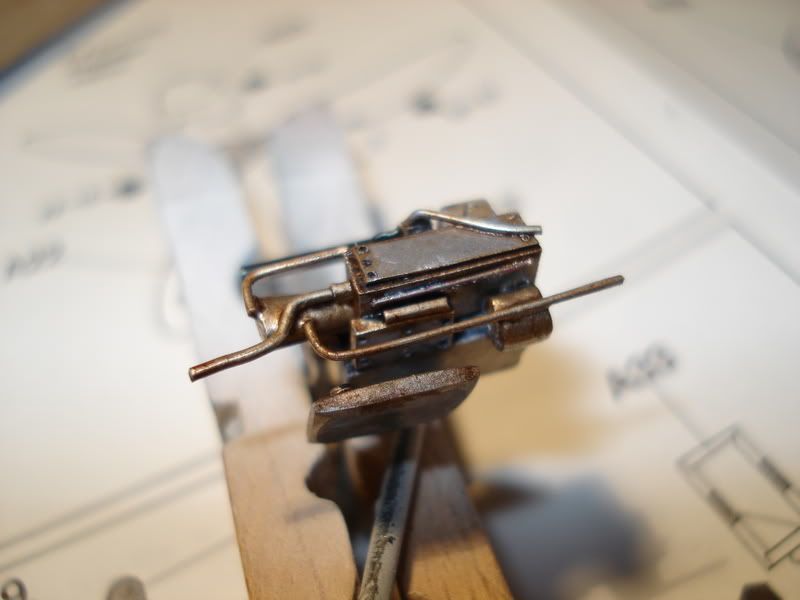 To finish I have placed the engine.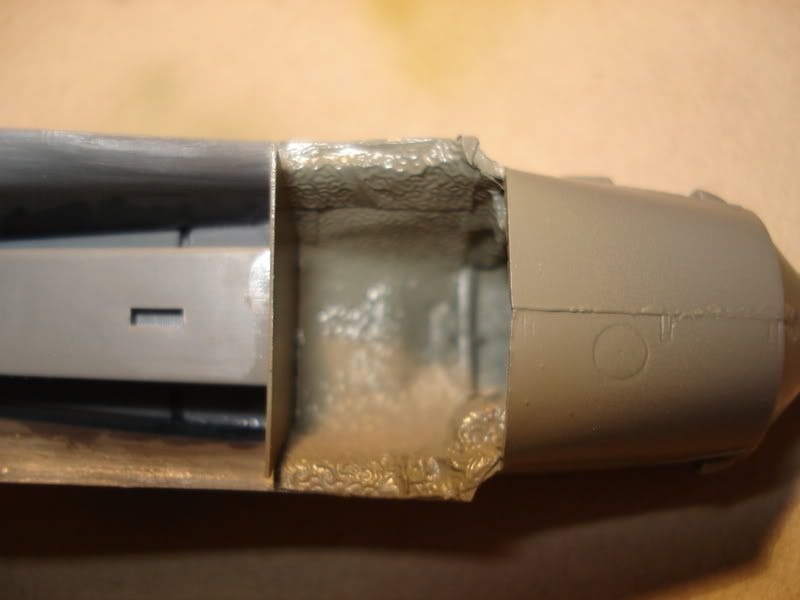 The original seat was replaced by a PE seat. I painted the seat belts before remove them.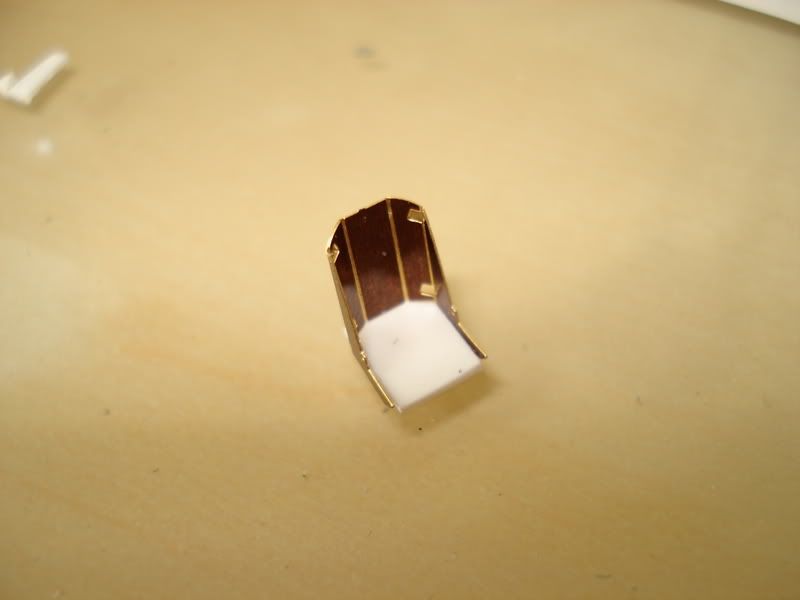 The main cockpit parts were also improved using some PE parts.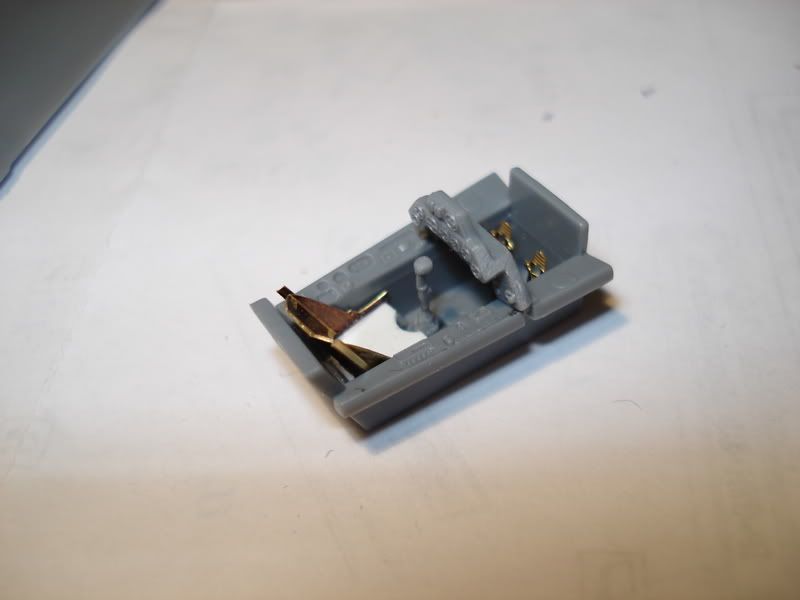 After a black wash the cockpit almost finished, just need a varnish coat on it.
The landing gear parts were also improved using PE parts. On the left the original part.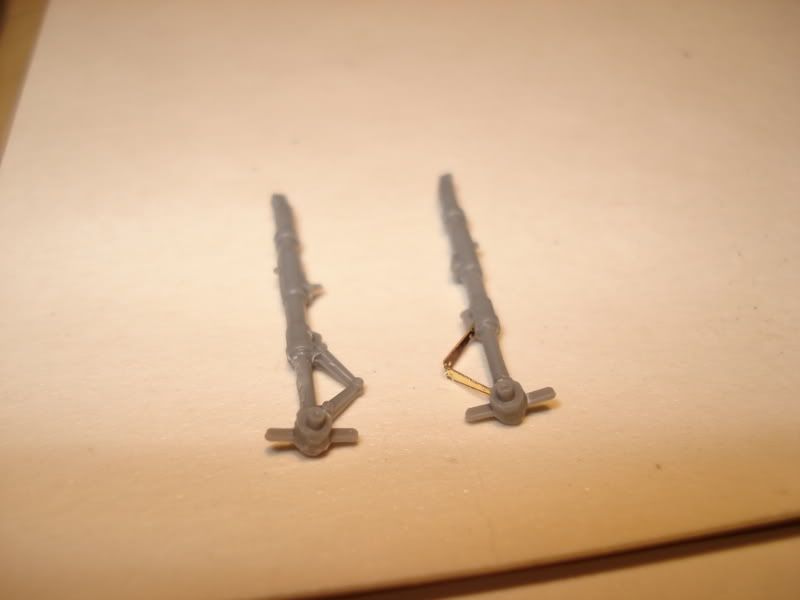 The original instrument panel cover was replaced by a PE part. Note the REVI 16 b gun sign.
The main parts fit was perfect, no need to use putty on this model.
The wing pitot tube was replaced by a home made part using a metal tube and sprue. I still need to fill the gaps on this area using cyano glue.
The clear parts fit very well on the fuselage. I have masked them using home made masks.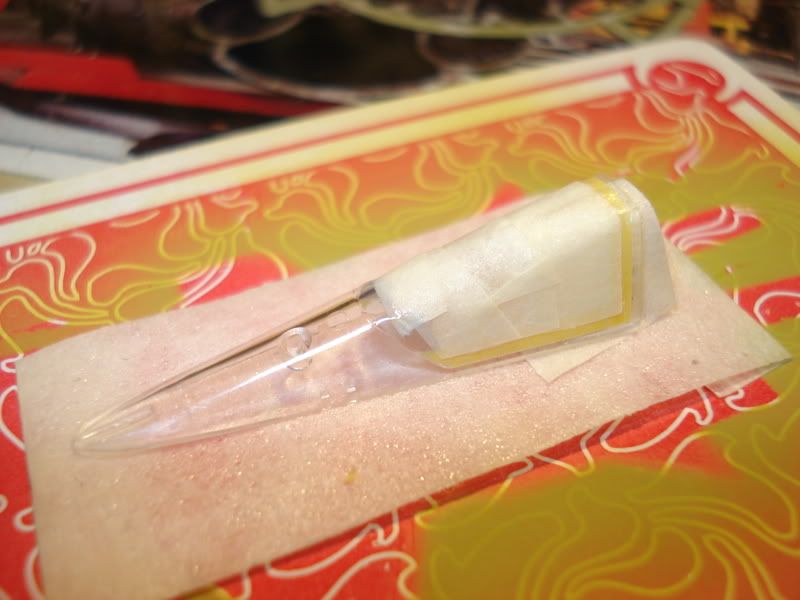 The wind shield fit was prefect. I have applied first the cockpit color on it.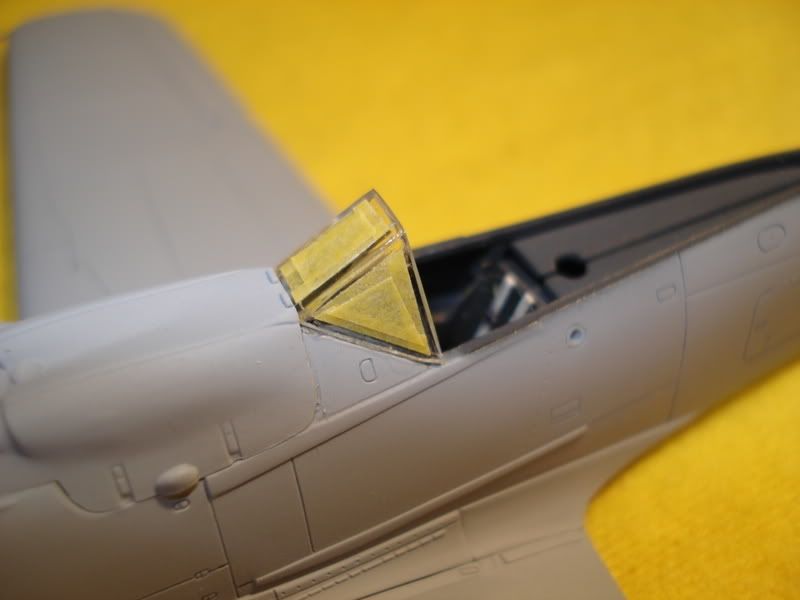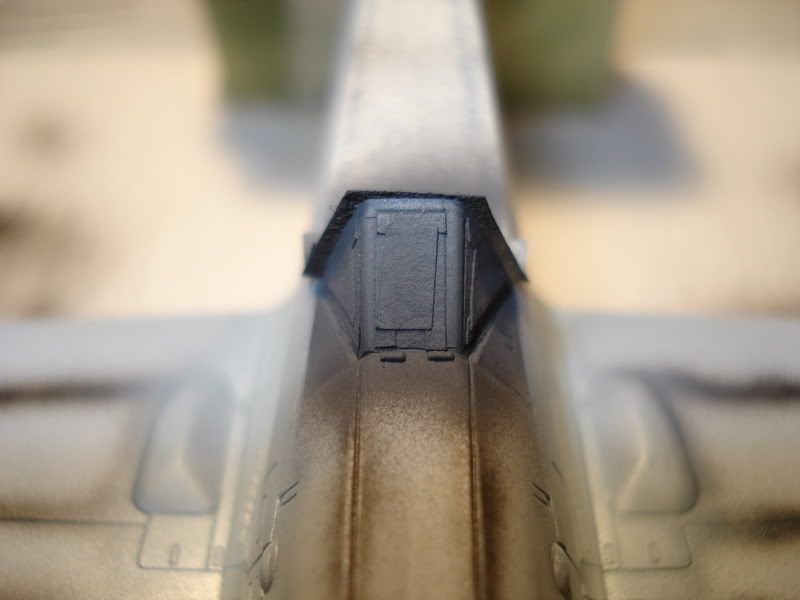 I will paint the model based on this profile.
Paint job starts with a primer coat (Mr. surfacer).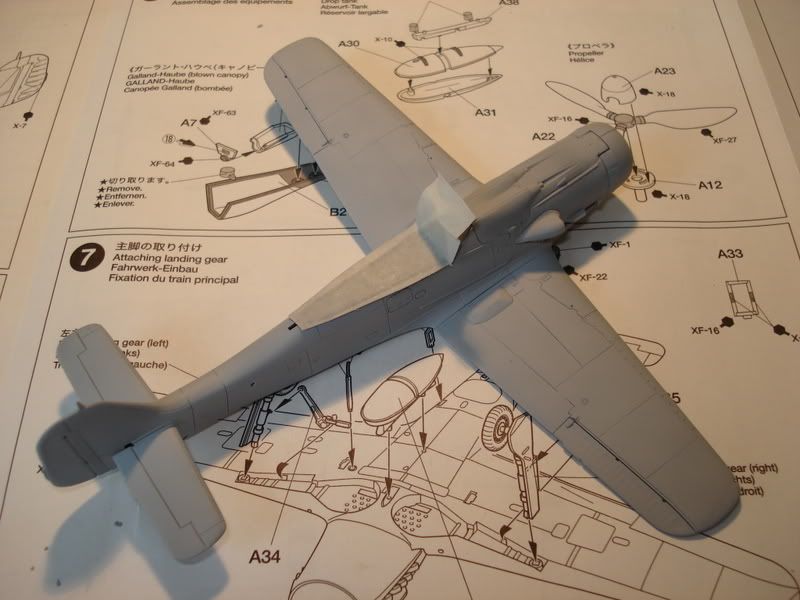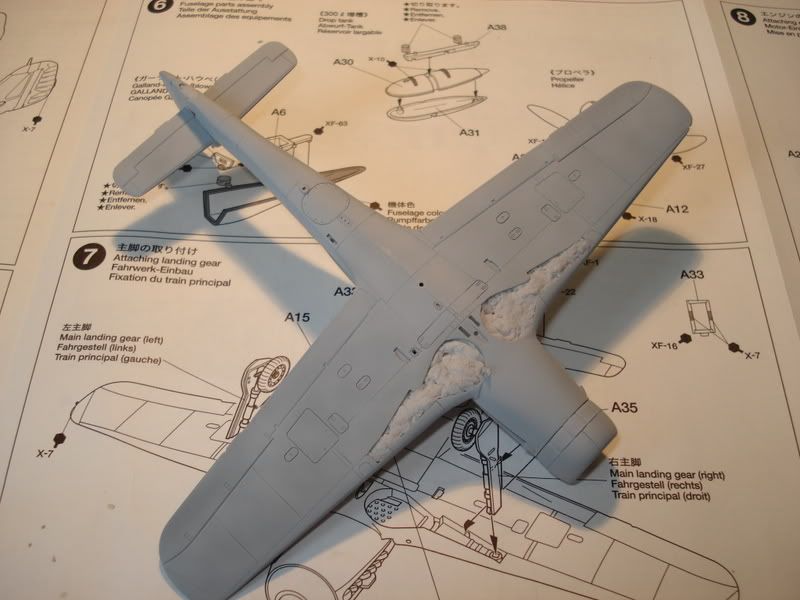 Then a pre-shading coat on the panel lines using black was applied.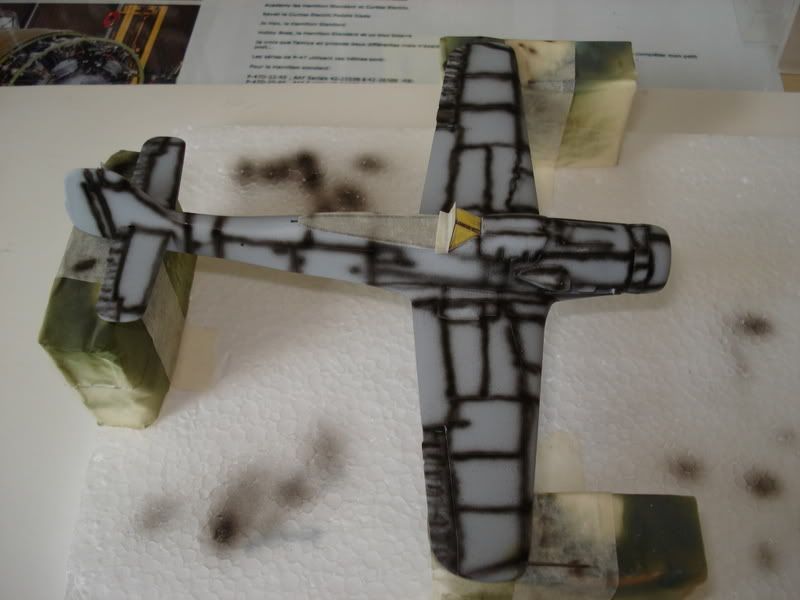 RLM 76 light blue applied.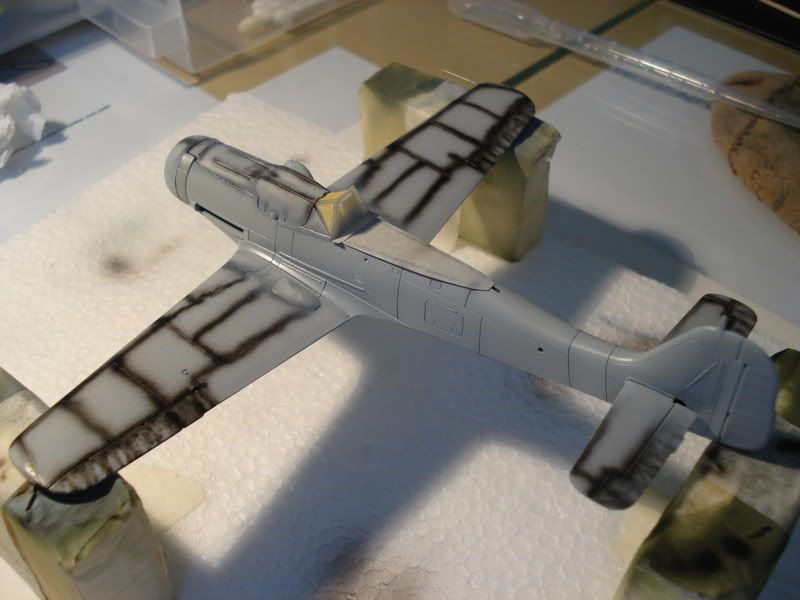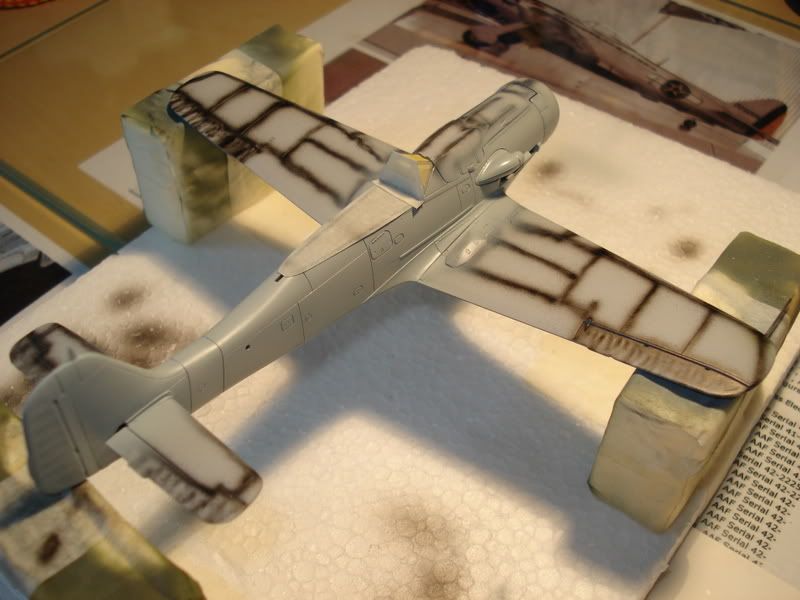 On the under surfaces some parts were not painted so I have applied a metal coat on them.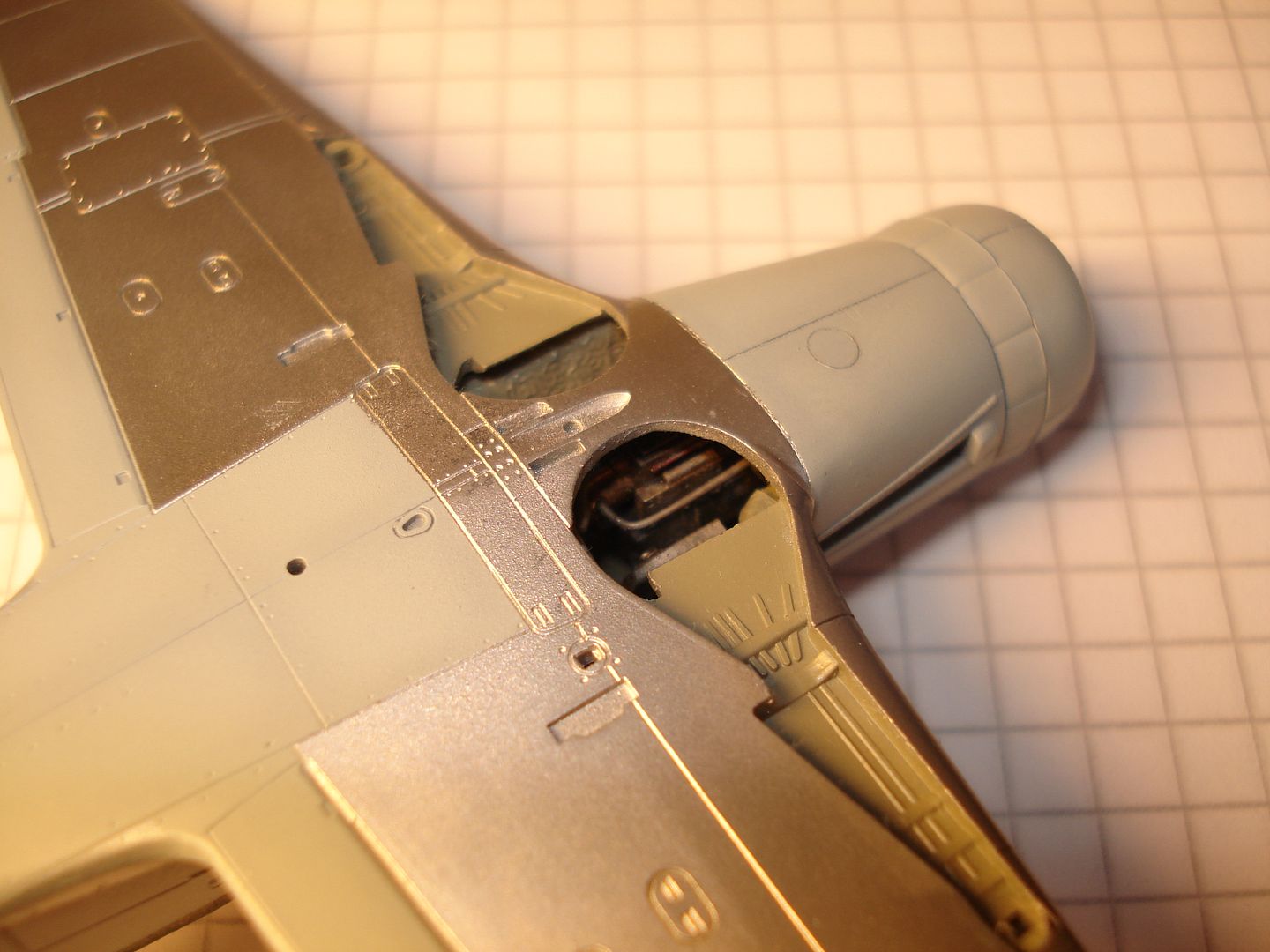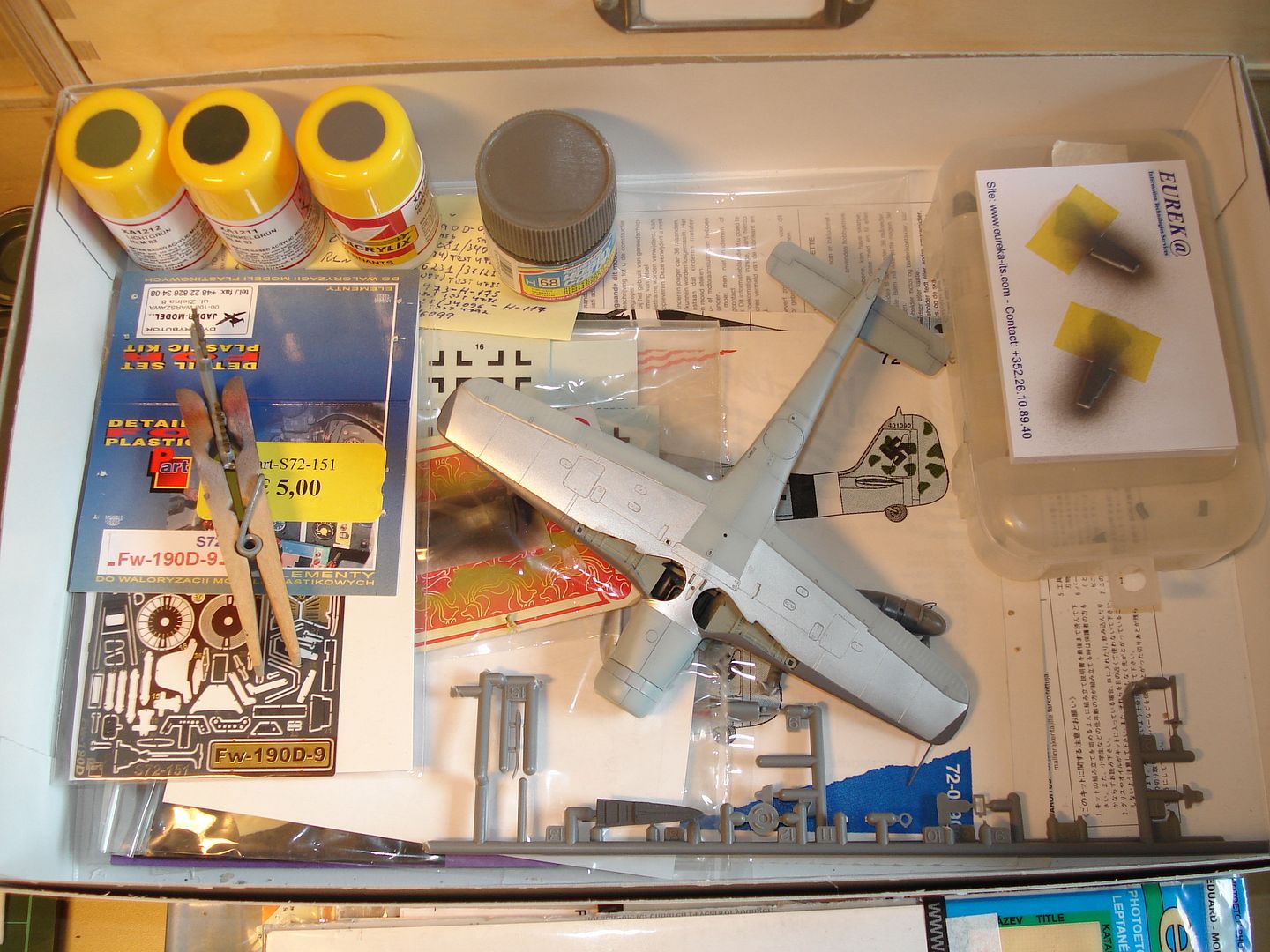 Greens and grey have been applied on the upper surfaces. It was one of the first models I painted on a 'free hand' style. The result is not perfect but I had to try to see what I could do and what I still have to improve.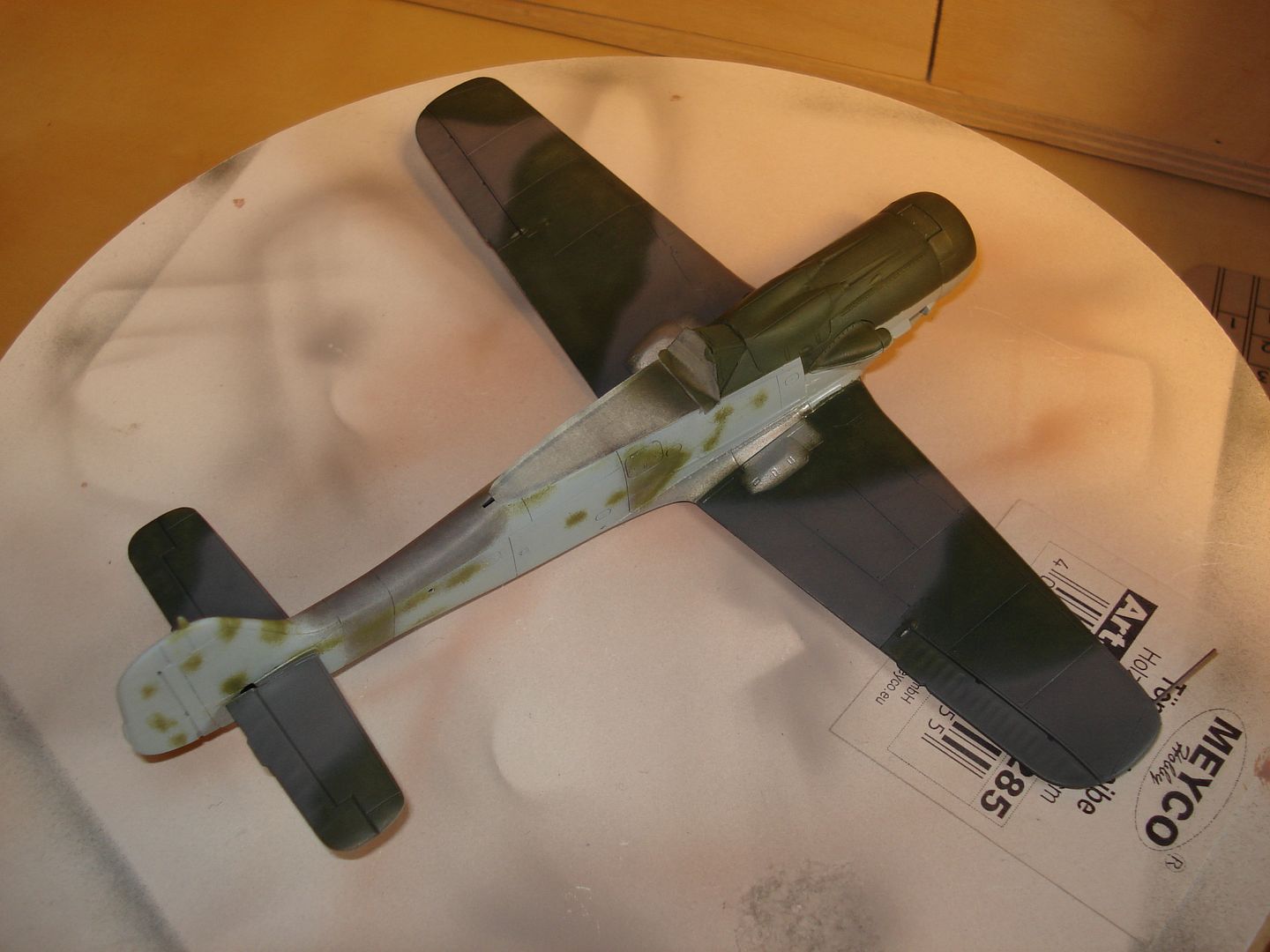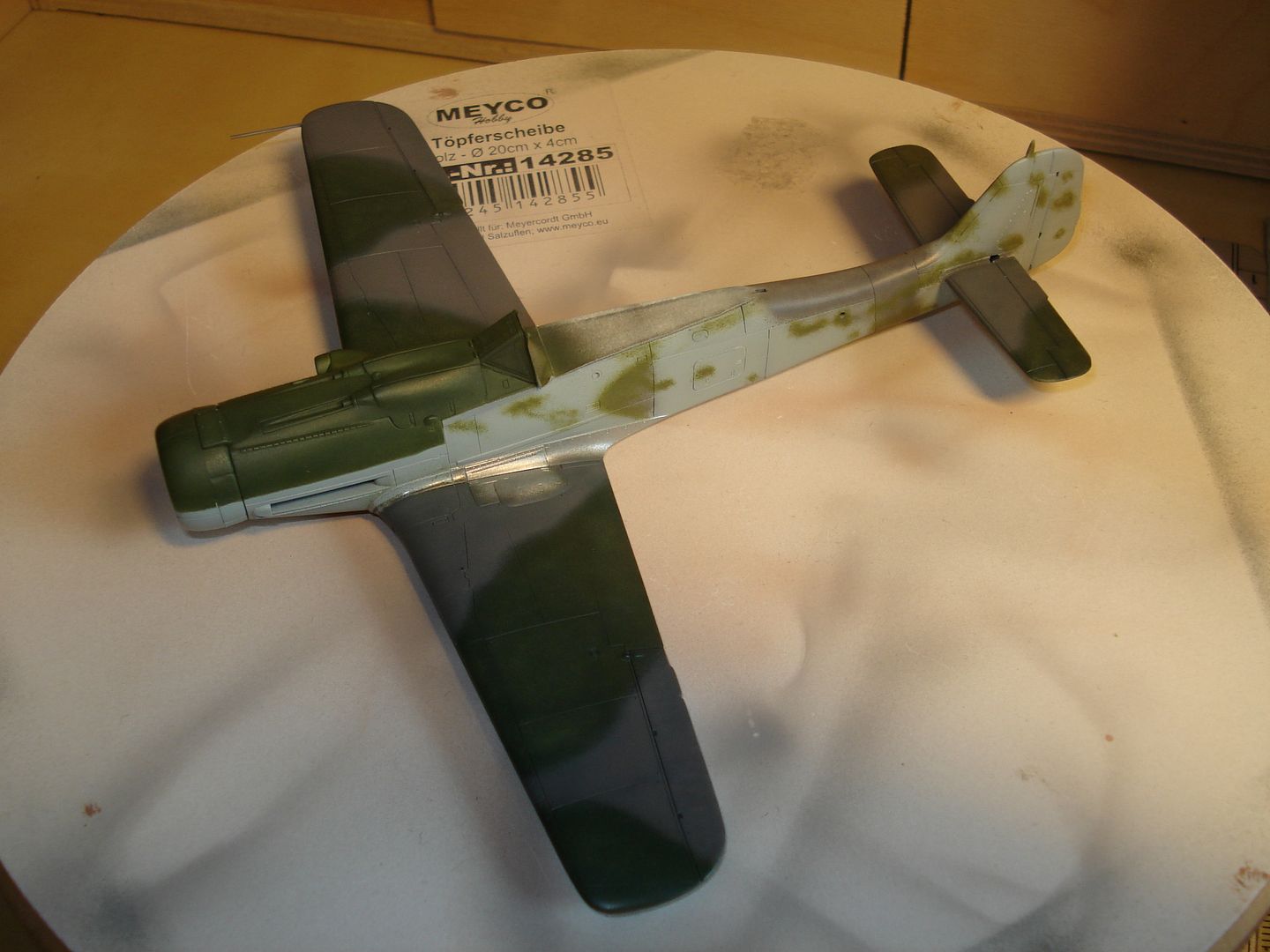 My decals from Aeromaster were too old I think so I had some problems applying them.
I had to fix it painting the damaged areas.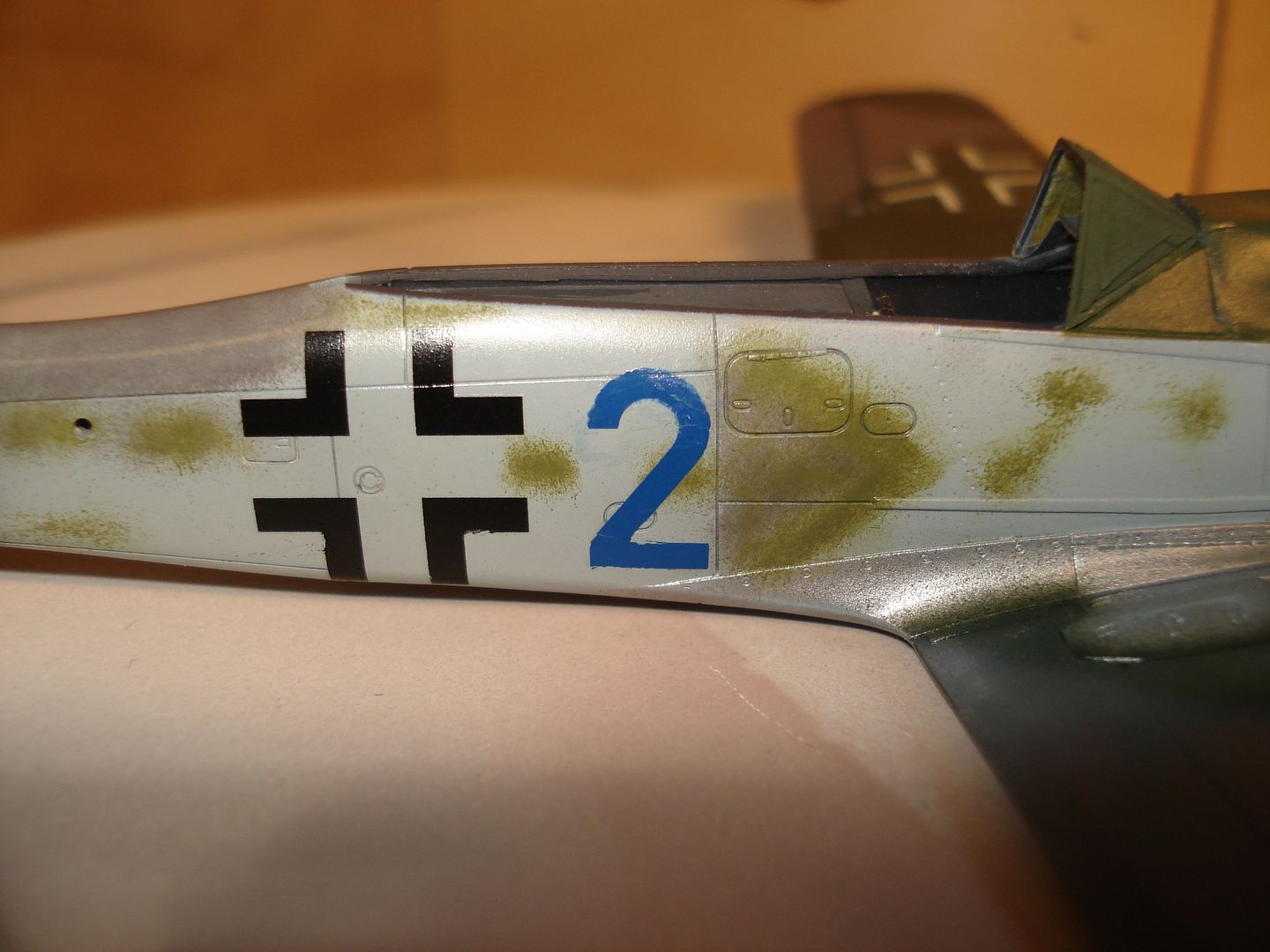 Finally all decals were applied.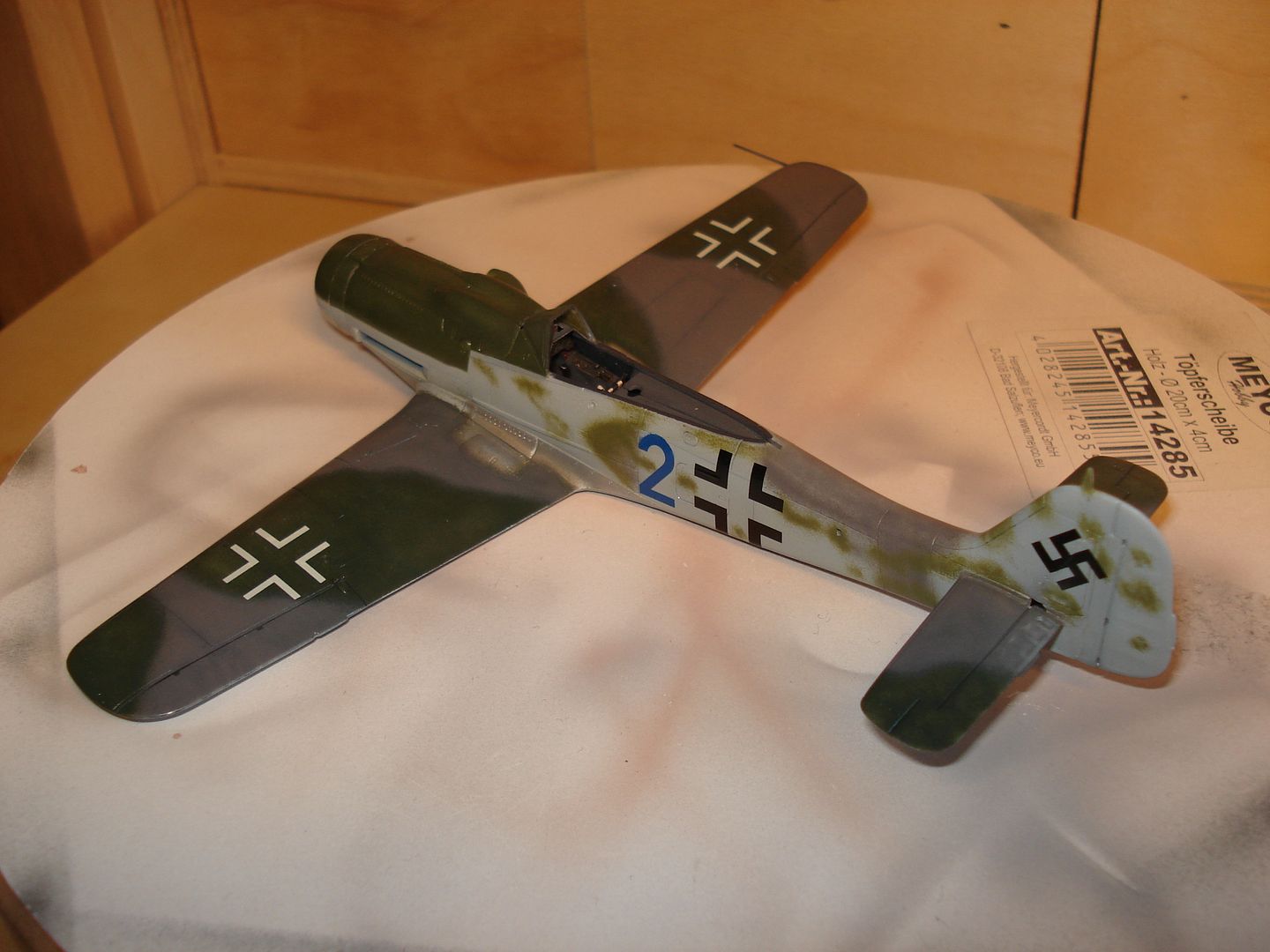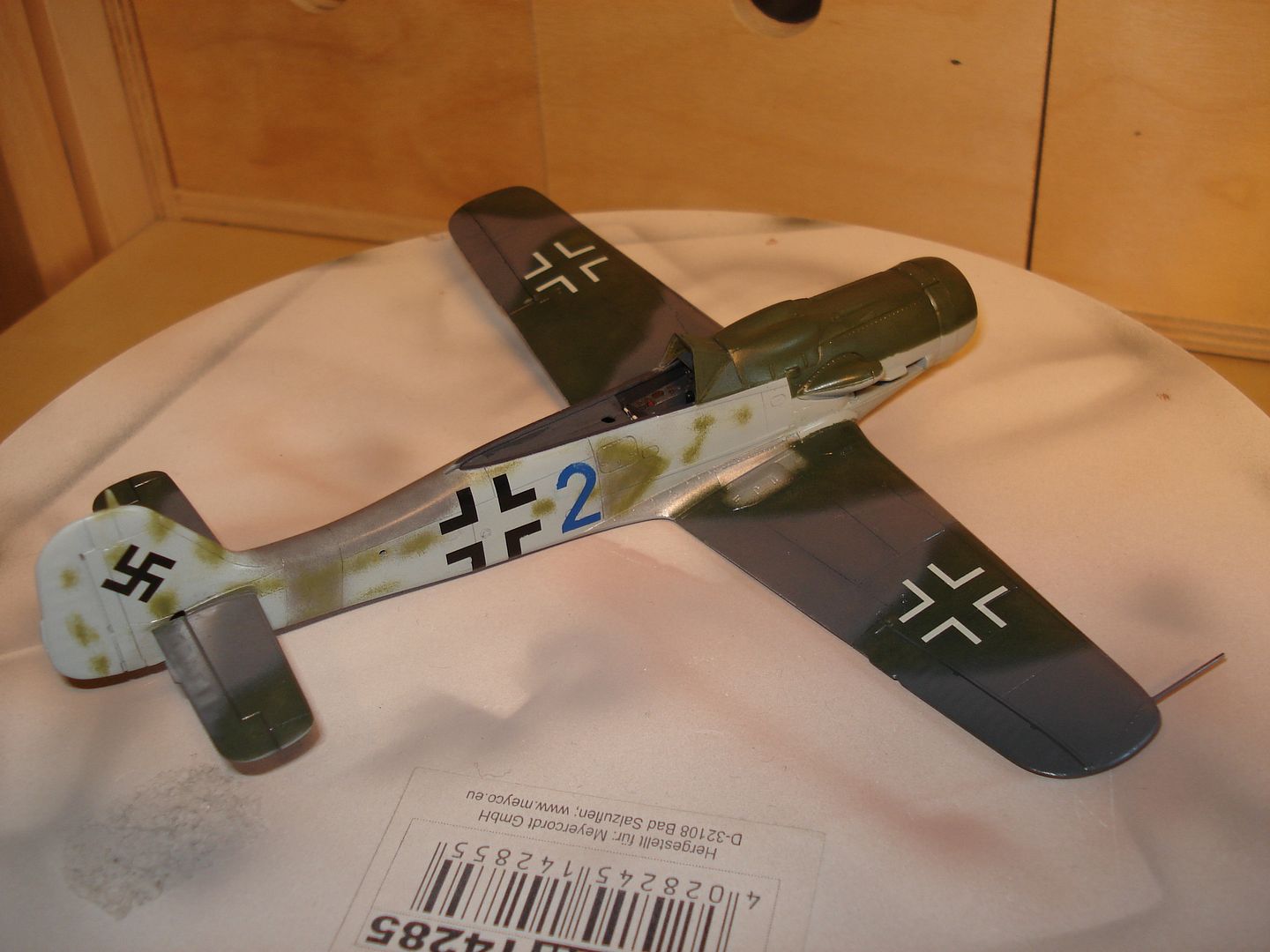 Final details.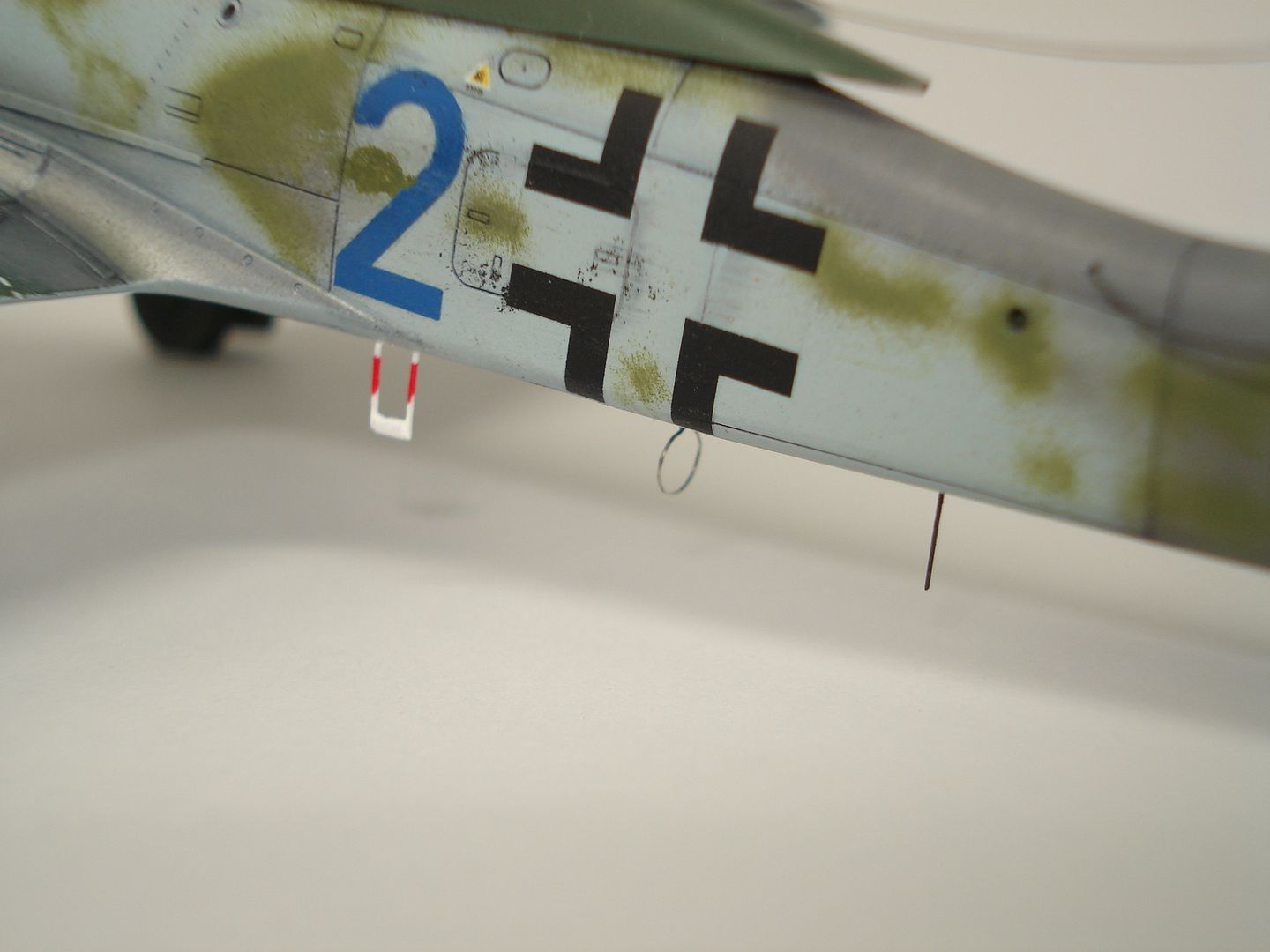 Final pictures.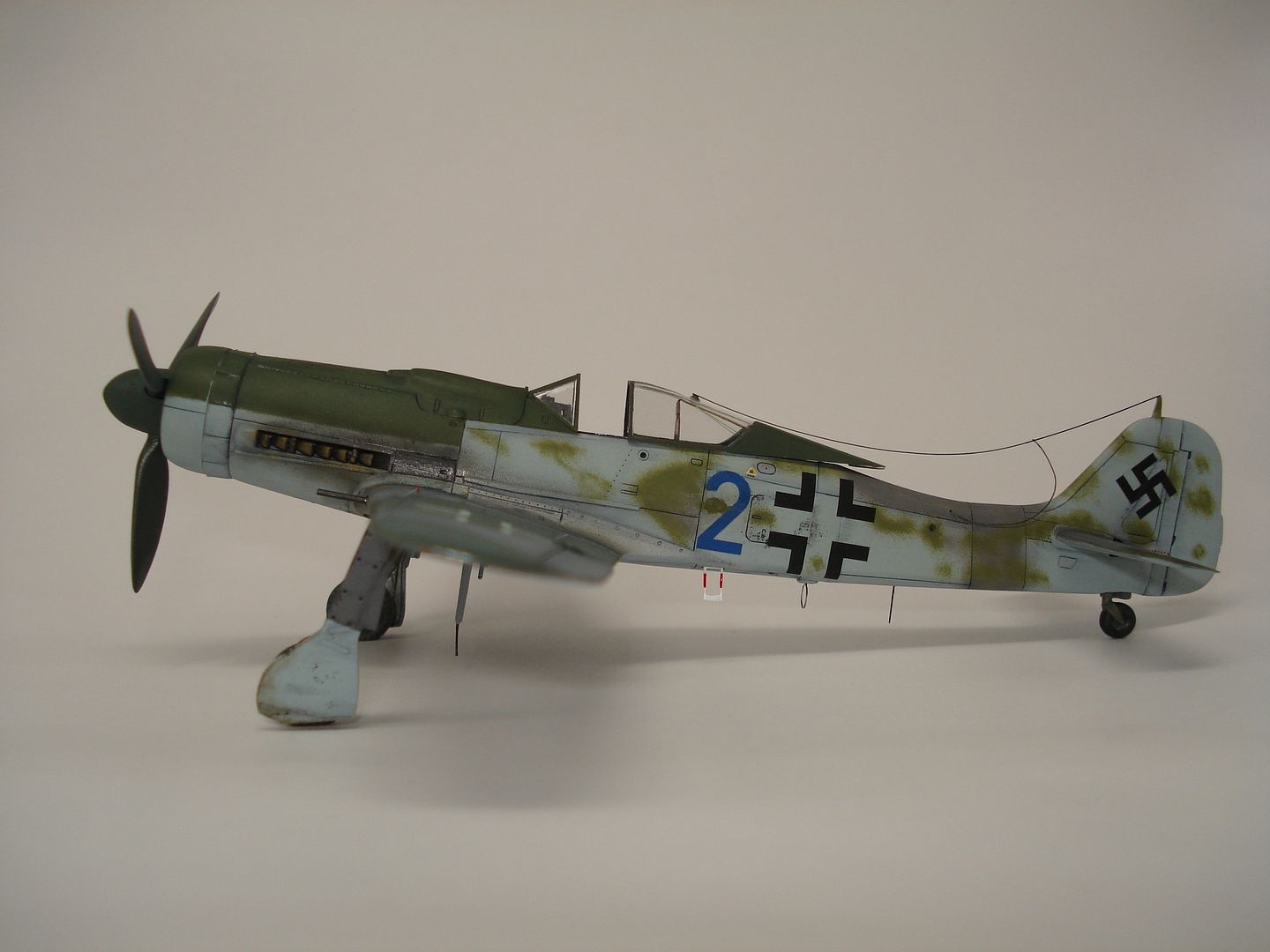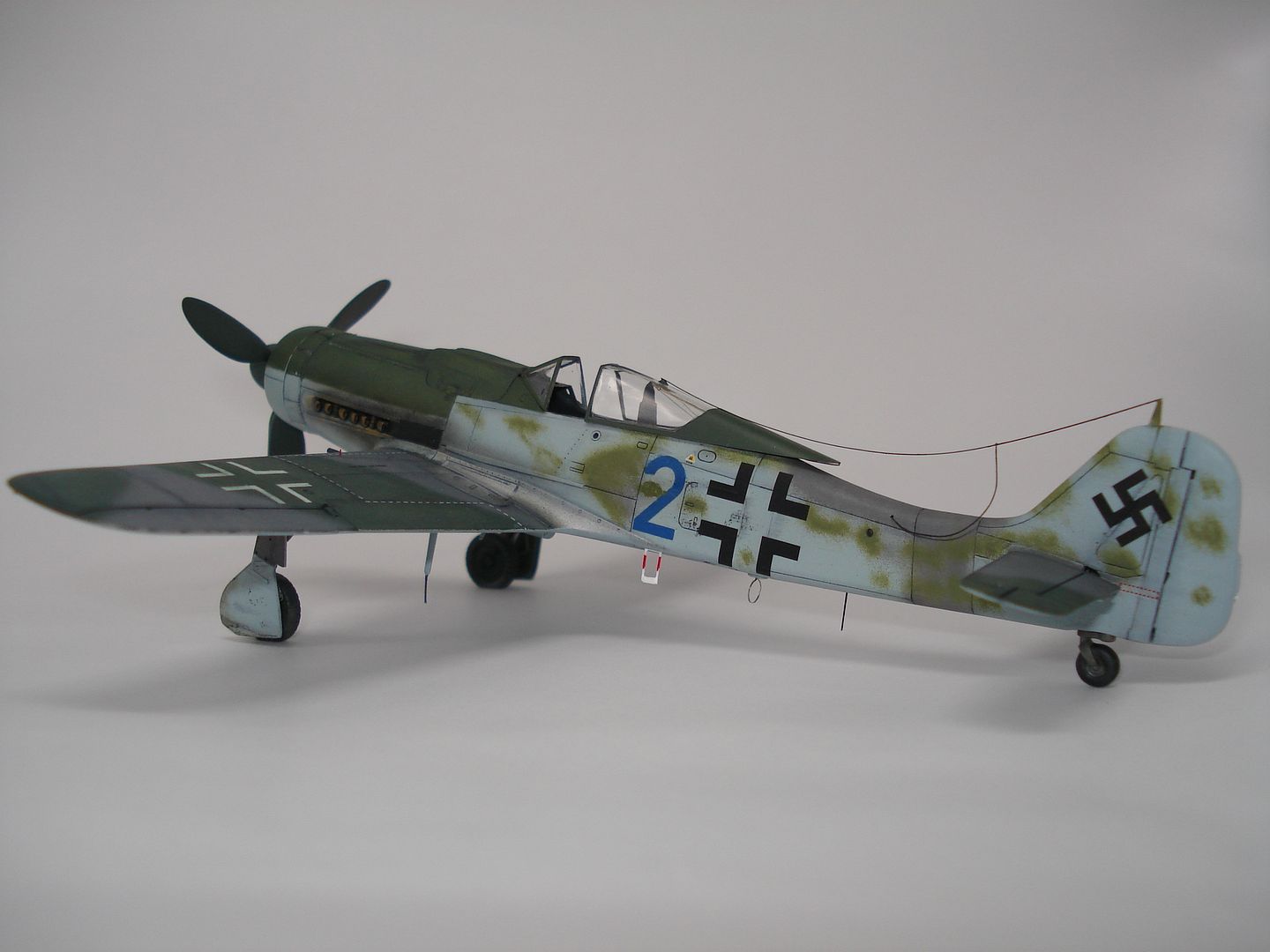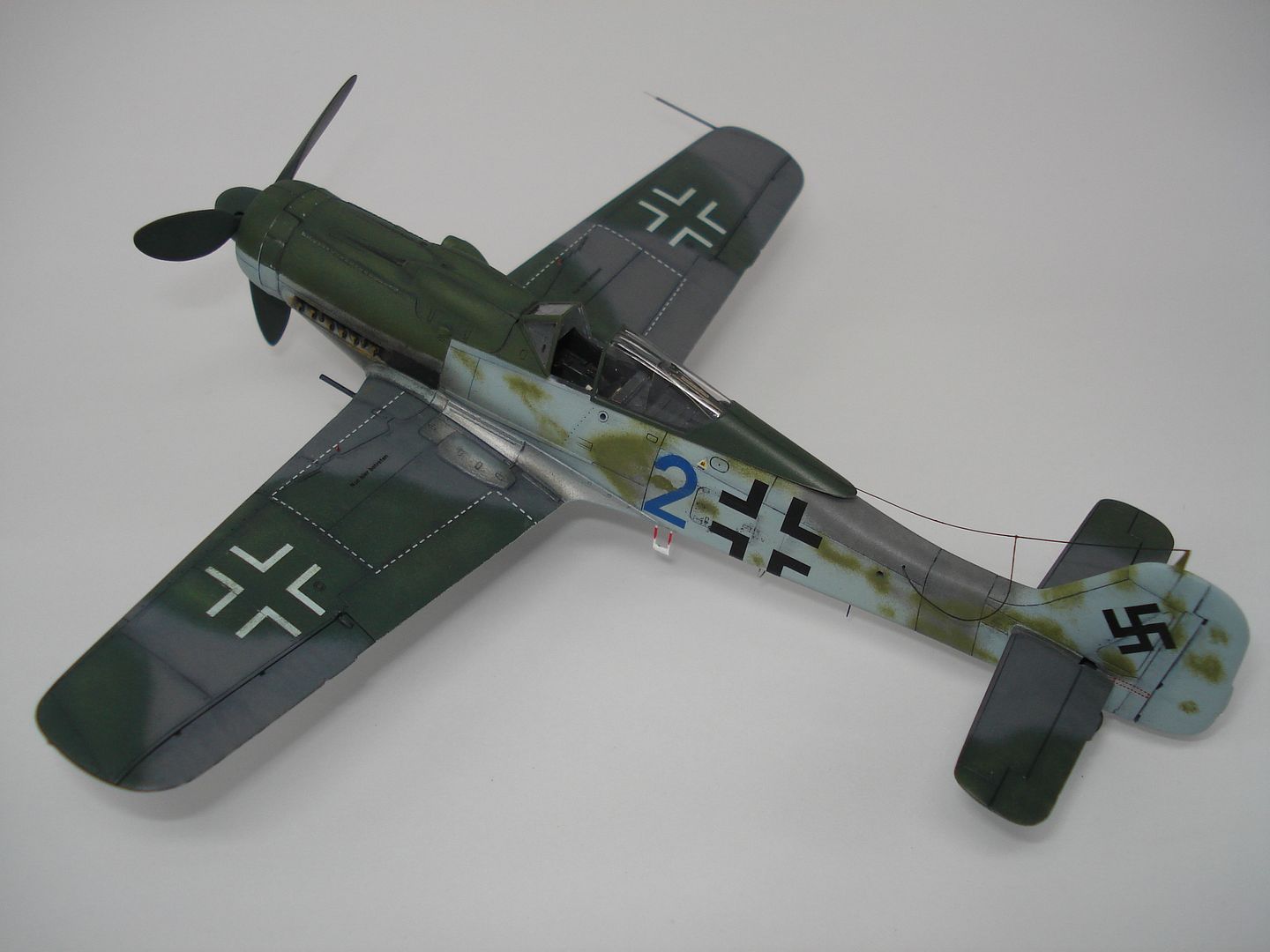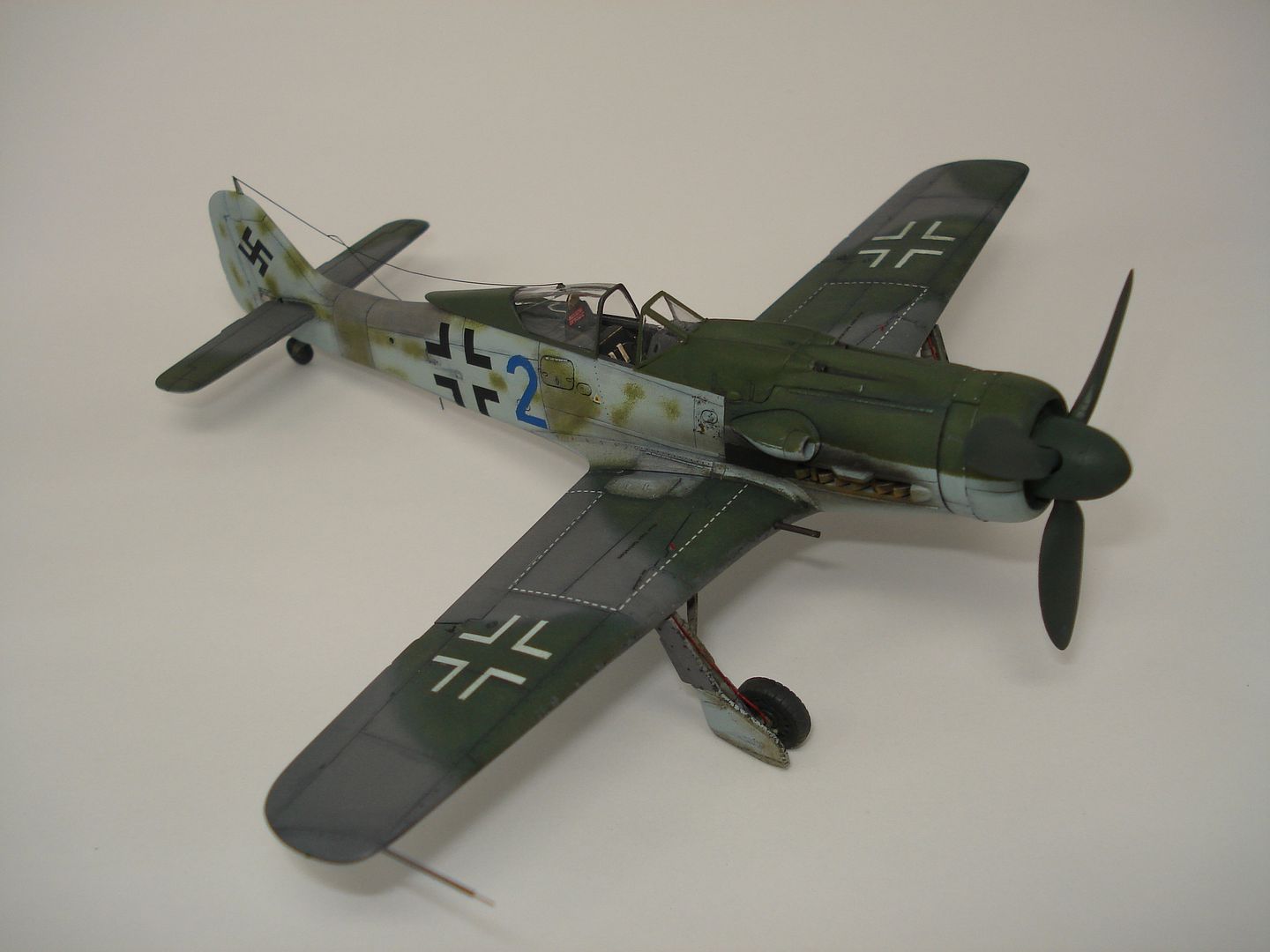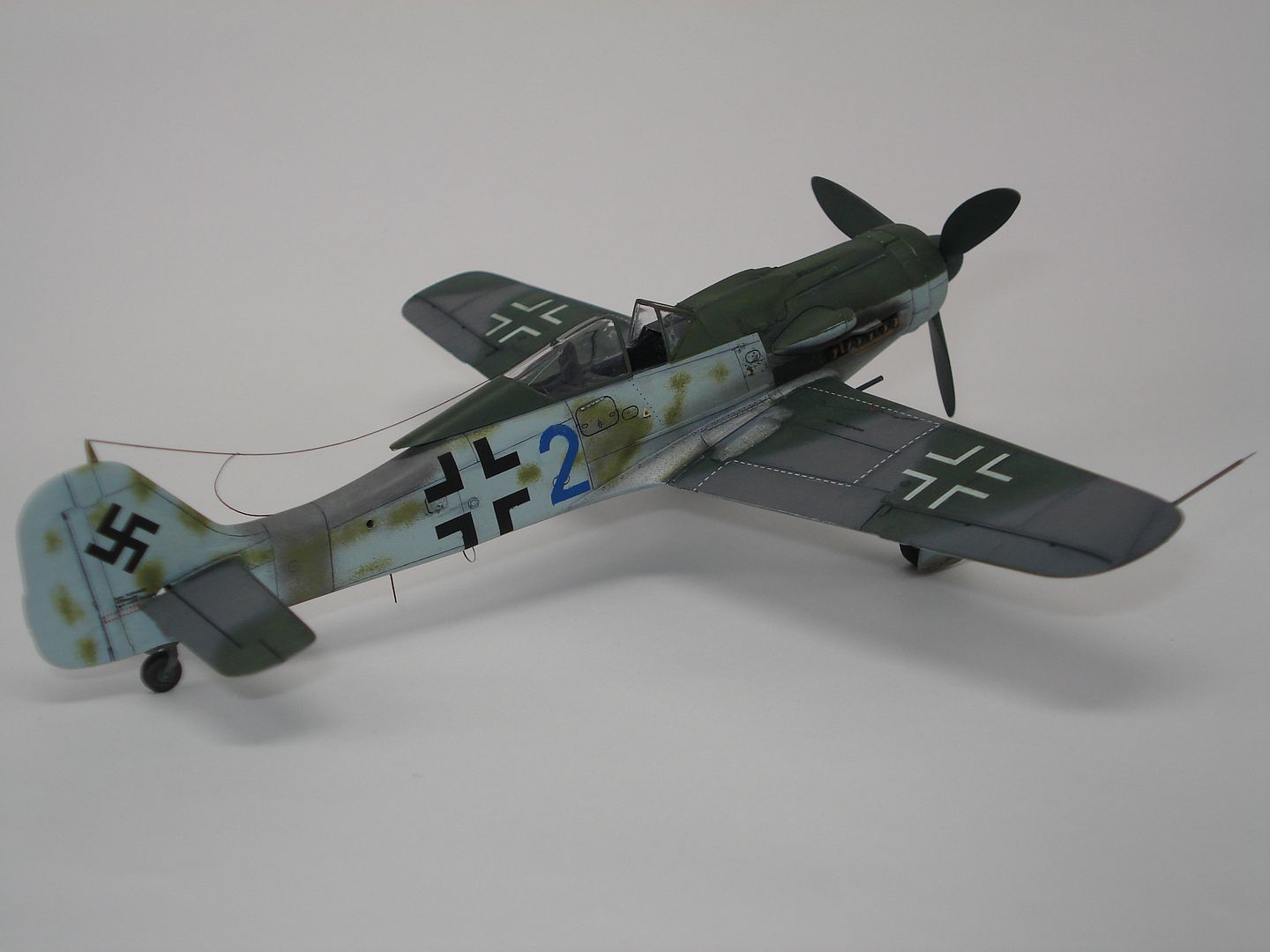 Under surfaces. Note that some parts were not painted or have just a primer coat applied, a very typical situation in 1945.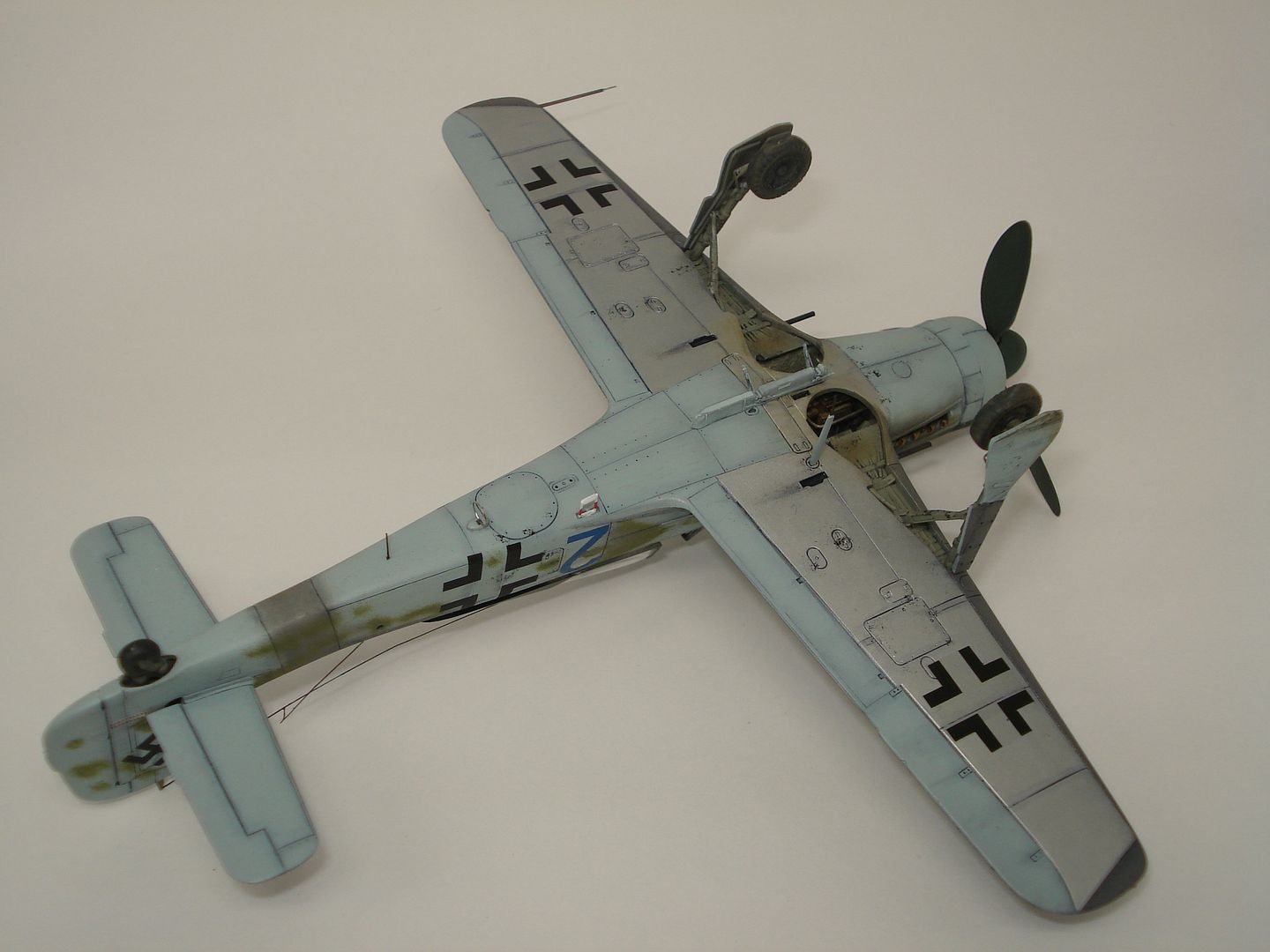 Back to main page